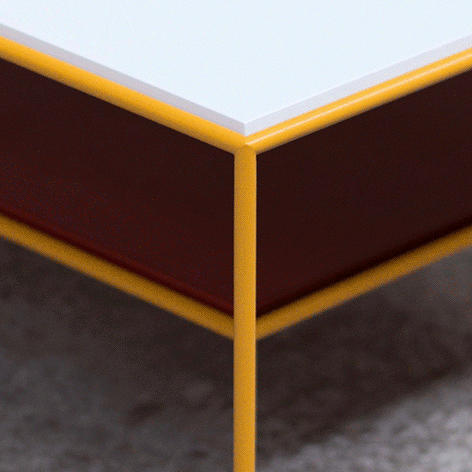 Table / FOUR LEVELS

— 2017
Turn me round and round and round again babe.
Color combinations
Yellow frame w/︎ changeable tops
Upper top: changeable yellow and light blue
Bottom top: changeable yellow and dark red


Materials
Lacquered steel and lacquered sustainable eco mdf/zf wood.

The goal is to give the owner freedom of dialogue, by changing the color of the tops of the table. The finished product is a result of an intensive process of research, minimalizing and fine-tuning to achieve the essence. The objects are hand made by local craftsmen.
Dimensions

800 x 800 x 400 mm



Yellow / Light Blue ︎